Oregon Criminal Defense & Personal Injury Attorney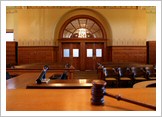 David M. Veverka is an experienced Oregon Criminal Defense Attorney and Personal Injury Lawyer who prides himself on his accessibility and service to individual clients.
Oregon Criminal Defense Lawyer
As a criminal defense lawyer, Mr. Veverka represents clients in a wide variety of misdemeanor and felony criminal matters, including Measure 11 crimes, drug cases (use, possession and distribution), driving violations, domestic violence cases, sex offenses (including sex offender registration), and Oregon duii drunk driving cases.
Oregon Personal Injury Attorney
In his role as an Oregon personal injury attorney, David Veverka successfully defends the rights of his clients injured or killed in car accidents, auto and truck accidents, bicycle accidents, slip and fall accidents, and dog bites. He has also represents clients in Oregon nursing home abuse cases and wrongful death lawsuits.
Oregon Attorney David Veverka represents personal injury and criminal defense clients in Washington, Multnomah and Clackamas counties including the cites of Portland, Hillsboro, Lake Oswego, Beaverton, Tigard, Aloha, Oregon City, and Gresham. To set up an appointment to speak with Mr. Veverka, please call 503-467-4911.